Staff safety indoors and outdoors
Do you feel safe during the work day?
Is your workday safe enough? Do you need to worry about dangerous situations, assaulting clients, or accidents? Do you care about your staff safety?
ZONITH's staff protection solution provides peace of mind for the employee. It works in any environment, indoors and outdoors. Also, it provides accurate positioning information to the rescuers. Should anything happen, you will get help!
Keep reading to find out how we can help.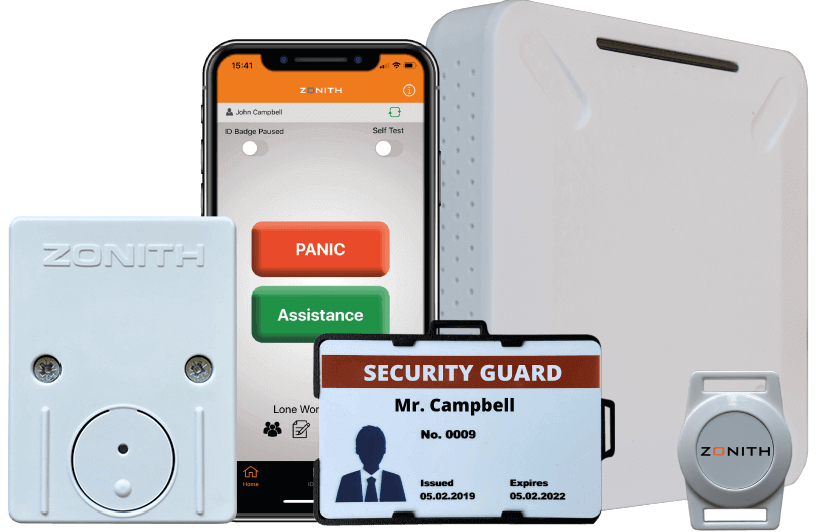 What if you are threatened by an angry customer and the guard is nowhere near?
Maybe an unstable patient or an inmate becomes aggressive to you? Can you discretely call for help so that the situation is not getting worse?
Could it happen that someone has an accident and you need to call for assistance?
Do you need to protect your guards or lone workers who visit dangerous areas all alone?
To provide staff safety, we supply several panic alerting buttons. There is the discrete wireless ID-Cardholder which has a panic button on the back. Nobody would notice if you press the button so no distress situation will start to escalate. Alternatively, you can use the wrist-worn panic button. Also you can mount wireless panic buttons in different rooms.
So-called Bluetooth Receivers constantly monitor all alarms from all the panic buttons. We locate Bluetooth Receivers around the building and connect to the LAN or WiFi.
The Bluetooth Receivers monitor the location of the buttons as well. Therefore, when an alarm is raised, the rescuers will know exactly where to rush to.
Obviously, ZONITH Solution provides many ways of notifying about the alarm. Alarm Display, Mass Notification Pop-Up, smartphones, and tablets, etc.
First and foremost, ff you work outside the buildings, being with clients, on duty, doing maintenance or installation, you might face the risk of an accident. In that case it's important that you can call for help so to receive immediate assistance.
Panic alarms can be raised from the smartphone. Also from the SAME Bluetooth ID-Cardholder as you use indoors. Naturally, when outdoors, the ID Cardholder communicates with the smartphone. Should an alarm be raised the ZONITH smartphone app will locate the user while outside buildings via GPS positioning. Therefore, the rescuers will be notified and know exactly where to assist.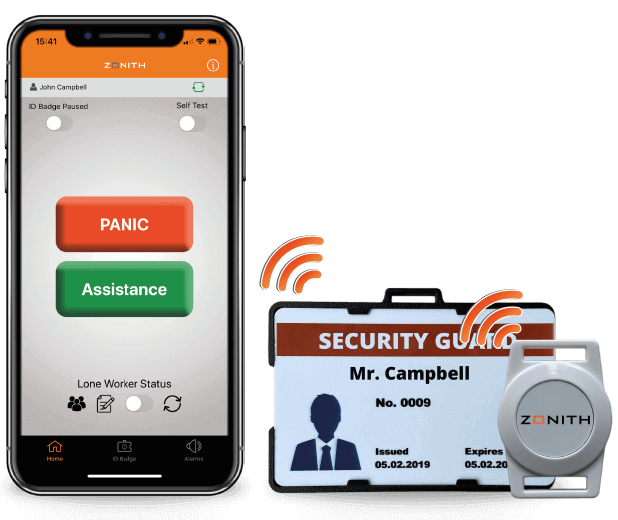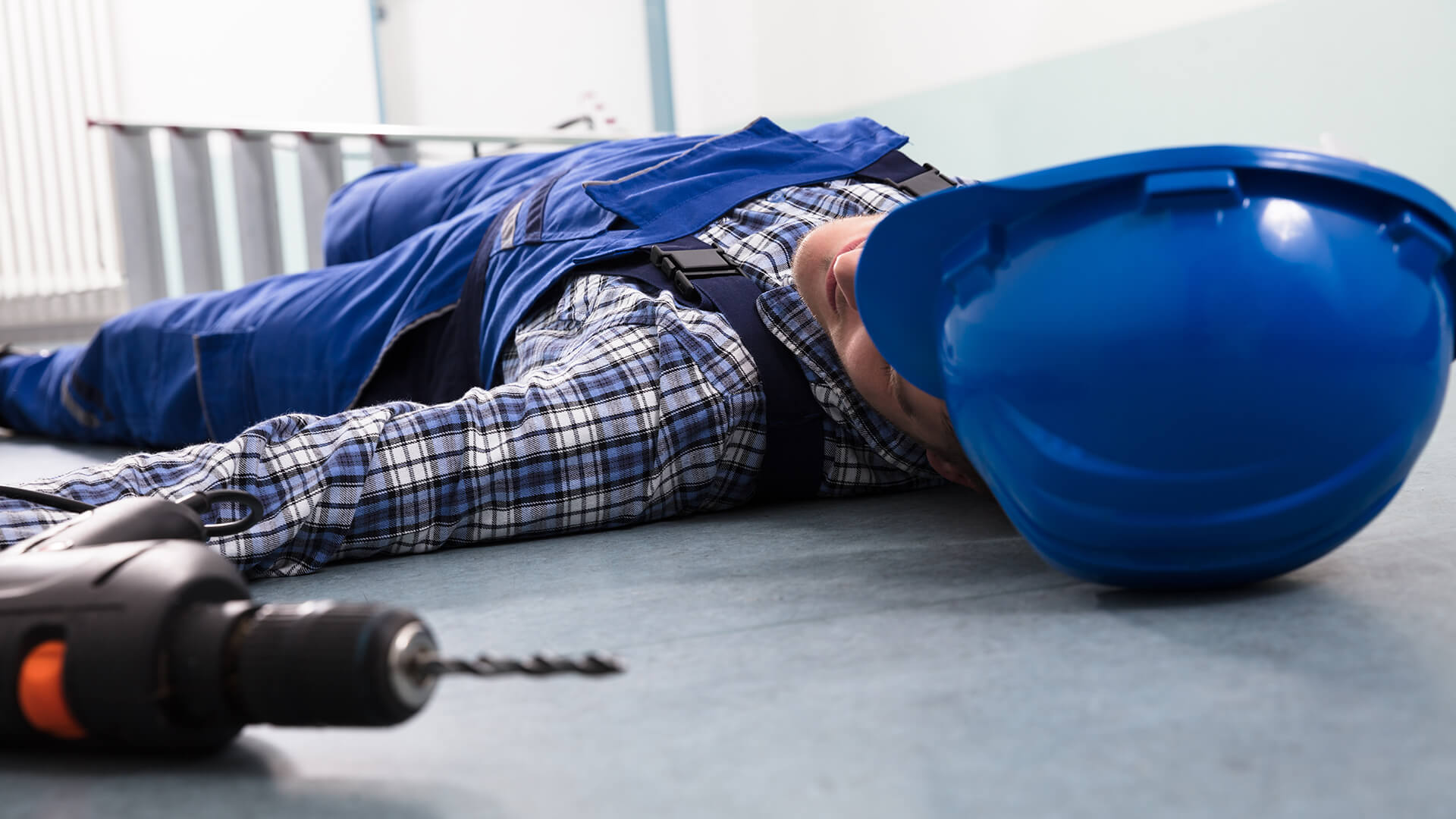 The ZONITH smartphone app also provides safety for you if you are working alone. When you actually work alone, the service periodically checks if you are in a good state. The app sends you regular "Are you OK?" messages. In case you get injured and can not call for assistance, therefore you do not acknowledge the message, it calls for help on your behalf.
And off-course it works both inside and outside buildings.
Who reacts to the alarms?
When an alarm is raised the alarm ZONITH solution will instantly notify your colleagues, also your inhouse guards or the emergency control room, even if you do not or can not reply.
The flexibility and the "pass to the next guard" feature of the solution ensures that there will always be someone who reacts to alarms. As they receive the information about your location they can quickly come to assist you.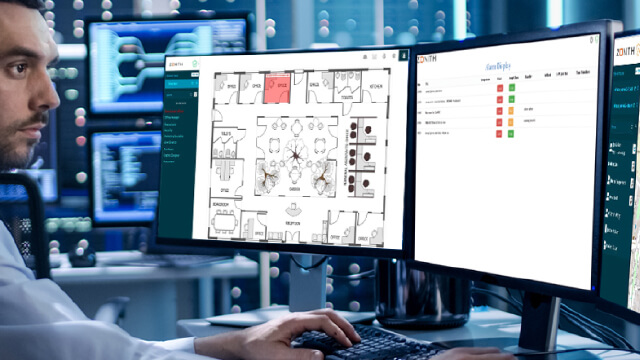 Contact our Security experts
"No matter where you are located ZONITH staff safety solutions will safeguard you!"