Any psychiatric ward is in need of a reliable and quick protection solution of their staff to protect against potentially violent patients.
Indoor positioning of staff to ensure rapid response in case of emergencies.
ZONITH solutions are built to increase staff safety and alert others to a distress situation, as soon as it arises. Emergency buttons can be discretely activated on handheld devices and colleagues are quickly notified. When a distress situation should occur the staff location is also notified which decreases the response time. The system can be localised both inside buildings and out in the open air.
Wearable Wireless and Discreet Panic Alerting Devices.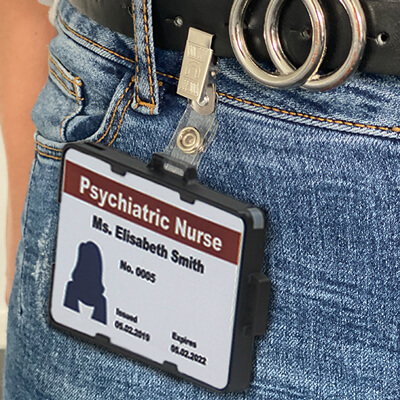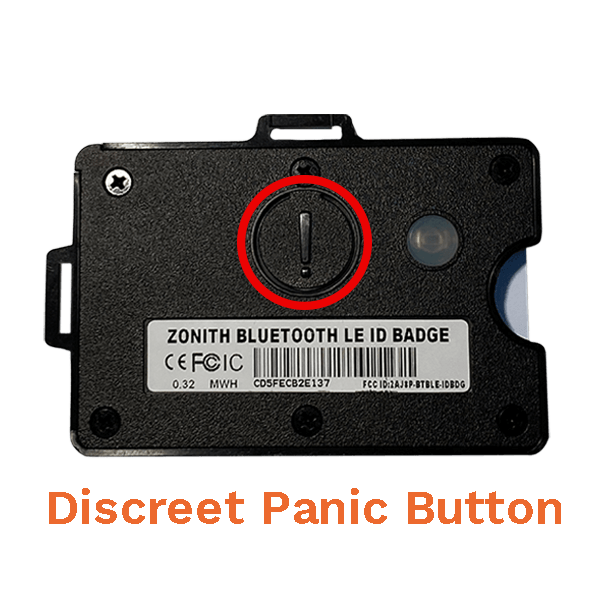 Looks like a normal ID cardholder – Nobody will even notice that it has a built-in panic button on the backside of it.
(Hover on the image to check it out!)
Small wearable panic button with a long-lasting battery and multiple ways to wear it!
(Hover on the image to check it out!)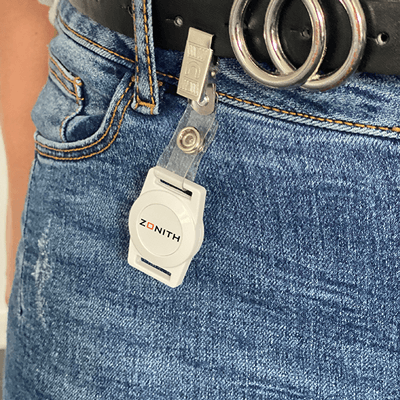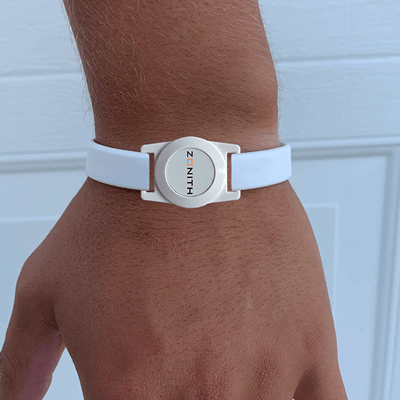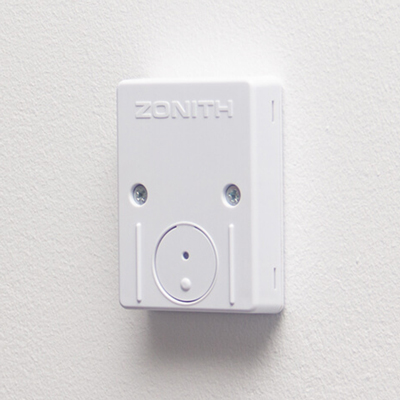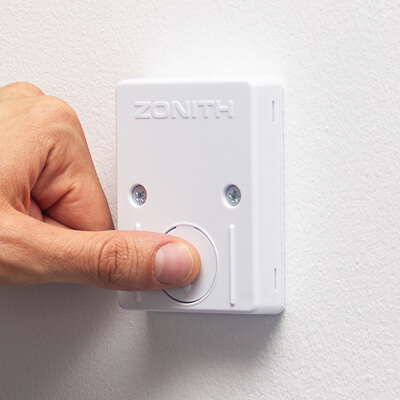 Fixed mounted wireless panic buttons for dedicated rooms.
(Hover on the image to check it out!)
An added layer of security since employees can be notified if there is an emergency, even if they are not in front of their PC or their smartphone is not close at hand.
Audible alarm indications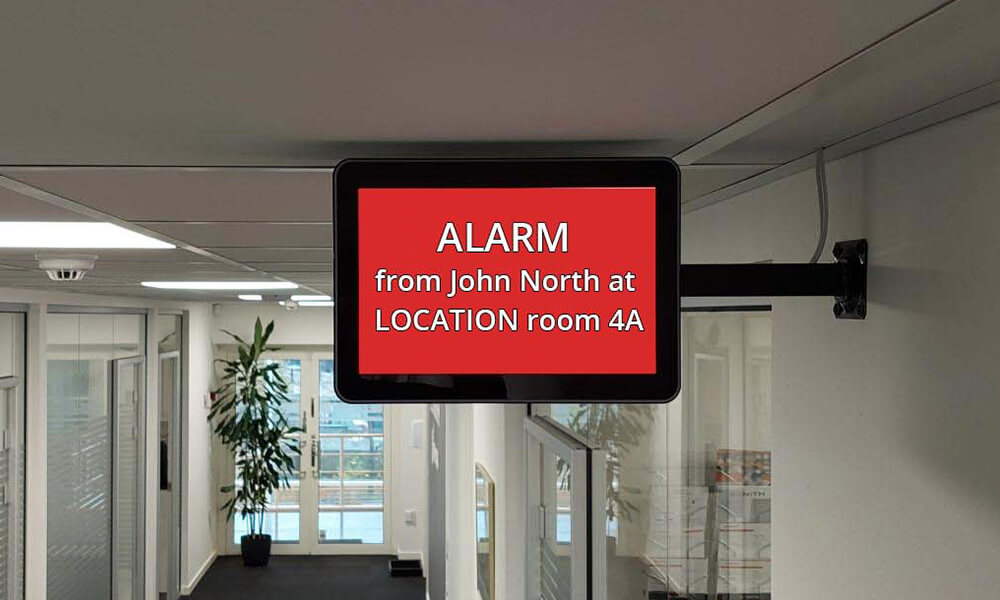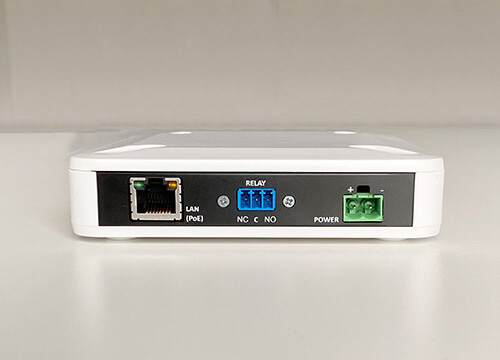 Visual and Audible Alarm Notification
Activate and deactivate external equipment when an alarm is raised!
Early warning when a smoke detector is activated is key to quick recovery actions.
ZONITH's solution is able to monitor alarms from the fire detection system.
The detailed fire alarm information can be presented on smartphones, tablets or via sirens and flashlights.