Any psychiatric ward is in need of a reliable and quick protection solution of their staff to protect against potentially violent patients.
Discreet panic alerting and indoor positioning of staff to ensure rapid response in case of emergencies.
ZONITH solutions are built to increase staff safety. First and foremost, they alert colleagues and guards about the threatening situation as soon as it arises. Emergency buttons can be discretely activated on handheld devices so the colleagues are quickly notified. When a distress situation occurs and panic button is pressed the current staff location is included in the alarm message, which shortens the response time. The system can be localized both inside buildings and out in the open air.
Not only the solution significantly reduces the response time in critical situations, it also allows to choose who gets the alarm.
Wearable Wireless and Discreet
Panic Alerting Devices.
Looks like a normal ID cardholder – Nobody will even notice that it has a built-in panic button on the backside of it.
Small wearable panic button with low battery consumption and with multiple ways to carry it!
Fixed mounted wireless panic buttons for the reception, canteen, meeting and interview rooms or offices.
A wall-mounted alarm display provides an extra layer of security, as staff can quickly find out where a critical situation has arisen.
Alarm displays can be placed anywhere but are typically placed in staff rooms or at the doors to residential wards.
Audible alarm indications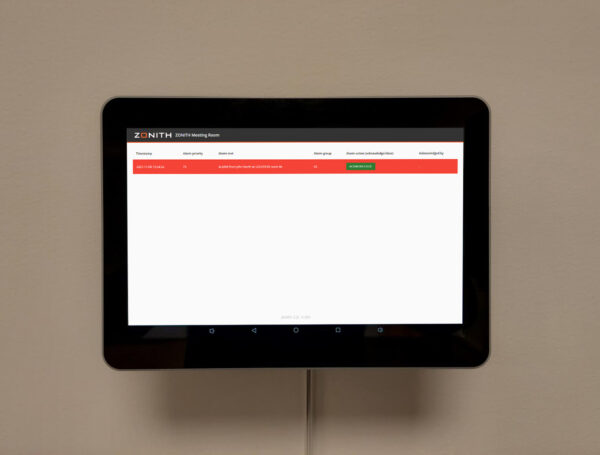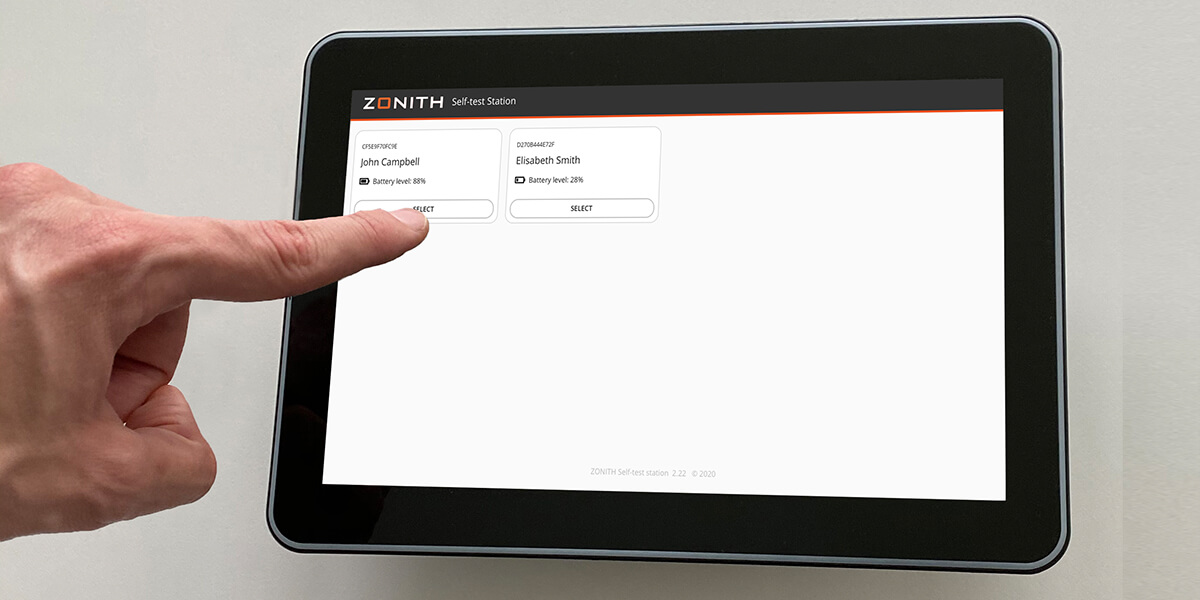 Working in psychiatry sets a lot of challenges daily. It is extremely important to test that the personnel protection system works before starting work!
A self-test ensures that the staff knows that the system works, no matter what happens! Knowing that the system works is mentally a huge benefit for employees.
Self-testing is easy to perform from a wall-mounted tablet and on the phone app.
In residential areas, living areas within psychiatric facility, etc., it is crucial to get accurate warnings from smoke and fire detectors as soon as it's detected.
ZONITH's solution is able to monitor alarms from fire alarm systems and send the alarms to the staff. They can receive alerts to smartphones, tablets or via warning lights. This way, quick action can be taken by staff. Besides, dangerous situations averted without creating unnecessary concern among the citizens.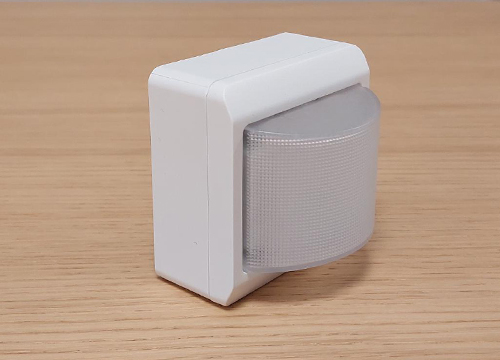 Customer Story – Saxenhoj Psychiatry
The Saxenhoj Psychiatric institution is located on the island of Lolland, Denmark. The institution spans multiple buildings and floors. It currently holds 300 psychiatric patients, 100 of whom live at the hospital.
READ MORE
Contact our Security experts