Here is a selection of our customers and what they are telling about our solutions
Greve Municipality – Protecting staff in psychiatry
Greve municipality's reception employees often encounter impatient or frustrated citizens. At times, a regular inquiry can rapidly develop into a threatening episode, where the staff rely on being able to alert each other discreetly. In these unpleasant situations, it is often impossible to call for assistance by phone or radio.
Personal safety system
• Greve municipality employees always carry an ID card. A discreet panic button is located on the back, which employees can press to call for assistance.
• The ID card holder is positioned indoors, so colleagues in addition to the alarm receive precise information about where their assistance is required.
• For home visits, the same ID card holder is connected directly to the staff's SmartPhone.
• If an alarm is triggered, alarms are sent immediately to colleagues and/or the security office, who can take the next steps to respond as necessary.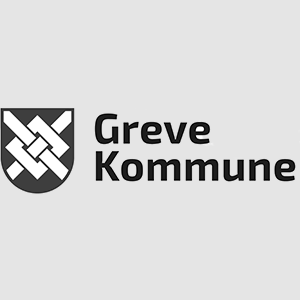 Copenhagen Jobcenter – Staff Safety
The jobcentre in Copenhagen, Denmark's capital and most populated city, has consolidated most of its employment support facilities into one large jobcentre. The large, multi-story and multi-building jobcentre has many counsellors and other support staff. The jobcentre covers an area of 36000 m2, and 1100 people work there daily. The number of visitors in a day can be as many as 2000. The jobcentre has its own security team who safeguard the staff against frustrated and angry clients.
All staff members are wearing the ZONITH ID Badge with their access control card inserted into the front. Besides mounted, wireless panic buttons are in both meeting rooms and reception areas. These panic buttons combine with the ZONITH control room software become a highly sophisticated panic alarm call system. It dispatches automatically and fasts alarms to the closest security guard
ZONITH's Bluetooth Receivers are installed throughout the building. The Bluetooth Receivers monitor any panic alarms from the staff while providing the indoor position of the staff in danger. The same system will also locate the nearest security guard, who can react the fastest.
To ensure staff members are safe while outside, Bluetooth Receivers have been installed in weatherproof enclosures. Should a distress situation arise outside, the staff can press the panic button on their ID badge, informing security as to where they should rush to.
This solution ensures that alarms are sent to the appropriate security guards based on their location, work schedule and competency. All alerts are also visualized on monitors in the security control room.
• Discreet alarming. Panic buttons are built into the ID cardholder of the staff, and wireless alarm buttons are attached to the underside of the reception desks and mounted in meeting rooms.
• Fast Reaction Time. Security personnel receive panic alarms within seconds.
• Easy Installation and easy administration.
• Long battery lifetime for ID badges and fixed buttons.
• Complete coverage: Panic alerting and positioning works both inside and outside of the building.
• With the positioning system, the security team will know who is inside and who has left the building, in case of an emergency.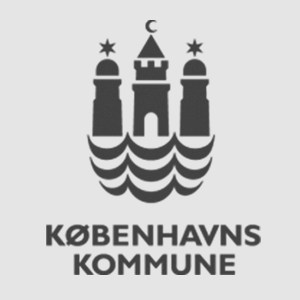 Briarwood Special Needs School – Protecting teachers and other staff
Teachers at Briarwood Special Needs School often encounter situations where assistance from their colleagues is required rapidly for the safety of the students or the teachers themselves. In such situations, it can be impossible to call for assistance using a phone or radio. With ZONITH's ID badge panic alarm, teachers can call for assistance at the push of a button.
Personal Safety System
Briarwoods teachers always carry a ZONITH ID Cardholder. A discreet panic button is located on the back, which teachers can press to call for assistance.

The ZONITH ID Cardholder is constantly positioned indoors, so colleagues are aware about which room or area their assistance is required. This along with the alarm information is displayed on their SmartPhone or PC display screen.

For outdoor activities the ZONITH ID Cardholder can be connected directly to the staff's SmartPhone so alarms can be received by the school in an emergency.

Whether indoors or outdoors, if an alarm is triggered, alarms are sent immediately to colleagues and/or the security office, who can take the next steps to respond as necessary.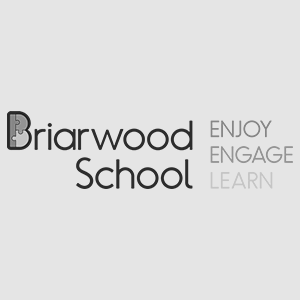 Saxenhøj Psychiatric Care – Protecting staff
Saxenhøj Psychiatric institution is located on the island of Lolland, Denmark. The institution spans multiple buildings and floors. It currently holds 300 psychiatric patients, 100 of whom live at the hospital.
Saxenhøj has been extended over the years and has a combination of old panic alarm systems throughout different buildings, a new fire alarm system from Siemens, and an old radio communication system.
Saxenhøj wanted to integrate these solutions into one platform, reducing the complexity and knowledge required to respond to emergency events. All employees at the institution required a personal, radio-based panic button, which could also provide information as to the position of the employee both inside buildings and outside areas. Some rooms required room level positioning while others just needed positioning on the building level. In addition to the staff panic alerting and positioning service, the new system should be able to handle patient calls from disabled patients' rooms and be able to provide notifications about fire in the buildings.
ZONITH deployed a panic alarm system into Saxenhøj comprising two different handheld devices.
The first is an emergency response solution activated by a push button alarm on a radio handset; the second acting as an ID card holder, with a discrete panic button.

Once the alarm is raised the neighbouring colleagues will be notified via clear text.

The alarm text will include the name of the person in distress as well as the indoor or outdoor position of the person. This allows the response team to react quickly towards a potentially life-threatening situation.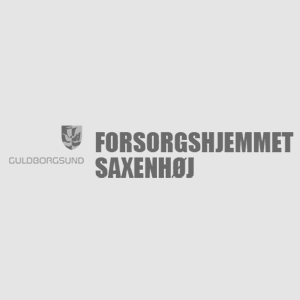 More than 15 institutions safeguarded
Slagelse Municipality with approx. 80,000 inhabitants is located on the west coast of the island of Zealand. Since the Viking Ages Slagelse was a center of Denmark. The great Viking Castle, Trelleborg, right outside of Slagelse still shows the importance of the area today.
The centralized ZONITH server providing staff safety has been installed. It protects both: staff working inside the offices as well as staff working outside with the citizens. This centralized solution is providing staff safety to more than 10 different locations. Those are the jobcentre, the Town Hall, psychiatrical institutions etc.The solution is not just a major step towards higher staff safety. In addition, it is providing significant maintenance costs savings – unlike other solutions.
One central solution monitors all staff safety alarms in the municipality.

Staff can discretely call for assistance in the less distressed situations before it gets serious.

Central server with low maintenance costs.

Flexibility – the system covers multiple job sectors maintained by the municipality.

Scalable solution – adding new buildings/locations is smooth, easy and quick.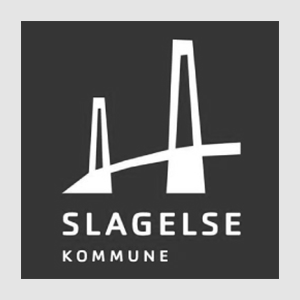 Jonstrupvang Bebyggelsen – Nurse Call and Indoor Positioning at home for people with cerebral palsy and similar disabilities
Jonstrupvang Bebyggelsen, a facility in Værløse in Denmark, for people with brain damage and disabilities, is famous for its innovative ideas. For many years they have been offering citizens the technology which makes their life easier and more meaningful. Years ago, Jonstrupvang installed a ZONITH solution for patient calls. Instead of using dedicated pagers, all employees receive calls on their smartphones, allowing them to react quickly to patient calls. In addition to the patient calls the employees could use their smartphones for internal telephony and other services.
The result from the development work was to build a new reception desk and to involve some of the citizens to work in the reception.

To better serve the chauffeurs the ZONITH indoor positioning solution was installed throughout the buildings.

All wheelchairs were equipped with a long-life battery-powered Bluetooth tracking device and ZONITH's software. This way the reception could visualize on a large screen where the citizens were. A large screen behind the reception is showing the indoor map of Jonstrupvang with the location of the citizens.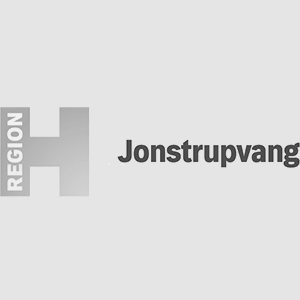 Safeguarding Town Hall and Jobcenter Staff
Hillerød Municipality is located to the North of Copenhagen and has approximately 50.000 inhabitants. It has been a landmark for hundreds of years and centred around the famous Royal Castle of Frederiksborg. The municipality covers an area of 213 km2 including 14 smaller villages.
Hillerød Municipality has a high degree of services for its citizens. Spread over the entire municipality, institutions fulfill various functions. Such as psychiatry, unemployment centre, day and night nurses, elderly care, schools etc.
Security and staff protection is of course very important to the municipality. Moreover, there is always focus on staff well-being as well as protection during their workday.
Hillerød Municipality has selected ZONITH´s centralized alarm server as it can handle multiple buildings and institutions at the same time. Staff safety systems previously installed around the municipality were all isolated. Many of them were outdated and required serious expensive maintenance.
The ZONITH centralized alarm server handle panic alerting and positioning. This type of security works very effectively in multi-floor buildings with many rooms. Staff on missions outside are secured as well but with the ZONITH smartphone App and GPS positioning. Finally, fire alarm panels in different facilities have been integrated with the centralized alarm server.
Centralized alarm server minimizes the software license costs as many institutions share the same.

Using one server in the whole Municipality reduces operational and maintenance costs.

Discreet panic alert allows quick assistance calling therefore allows to avoid escalated and dangerous situations.

Instant alarm notification goes to the inhouse guards and colleagues.

Integration with fire panels allows notify the staff about potential fires.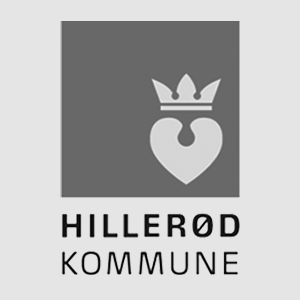 DR BYEN – First Response to Fire Alarm
DR (Danish Broadcasting Corporation) is Denmark's oldest and largest electronic media enterprise. DR employs 3,500 people and more than half of them work in the Copenhagen area. In 2006 DR moved all of its scattered activities in Copenhagen to a brand new building complex called DR Byen. The center is 6 floors high and covers around 125,000m2. That is a gigantic area equal to 11 football fields.
Requirements
First and foremost, on duty fireman must acknowledge any fire alarm within 30 seconds. Otherwise it should be passed on to the fire brigade.

Integration with existing Salwico fire alarm system.

Providing staff with radios run over the TETRA network.

Costs reducing if possible.
Key Benefits
Short reaction time in a large area.

Reliability through automatic alarm handling.

Ease of use.

Costs reduction.

Increased staff safety.

Alarm notification process takes less than 30 seconds.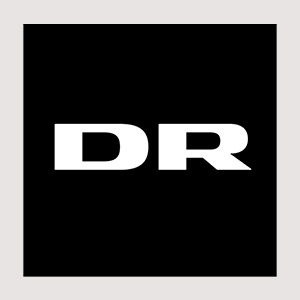 Interested? Contact our security specialists
"No matter where you are located ZONITH staff safety solutions will safeguard you!"