Everything we can do to keep your schools and students safe!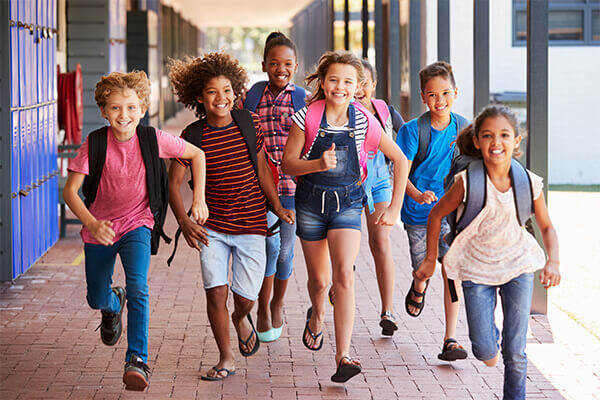 It is often impossible to handle a classroom situation or emergency alone.
With ZONITH's ID badge or wall/desk mounted alarm buttons, teachers can call for assistance during any situation or emergency where help is required immediately.
If outside of the classroom, in the playground or even out of school, ZONITH's App for Android or iPhone will alert your colleagues and the school reception that you require assistance wherever you are!
From the reception, lecture room, canteen, sports hall or any other area of the University, staff can take action to raise the alarm during an emergency.
This alert can be sent to the security office or closest colleagues.
Whether an alarm is raised from a fixed mounted button in a lecture room, or from the portable ID badge panic alarm, emergency responders or security personnel will be given the exact location of the situation unfolding.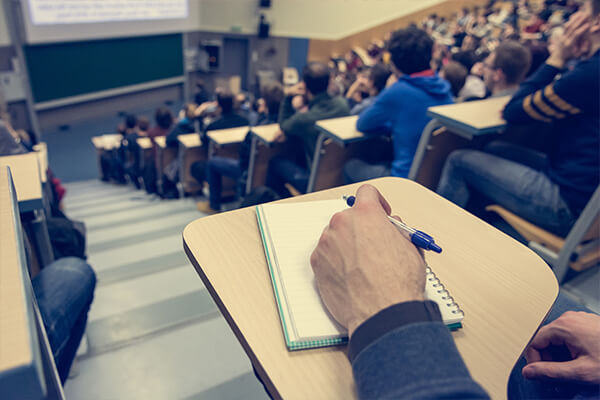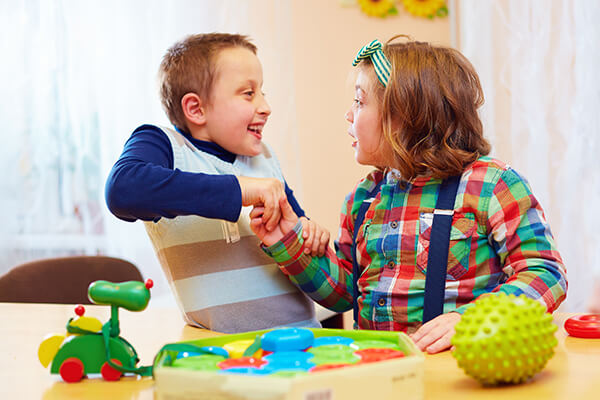 Teachers at Special Needs Schools often encounter situations where assistance from their colleagues is required rapidly, for the safety of the students.
In such cases, it can be impossible to call for assistance by using a phone.
With ZONITH's ID badge panic alarm, teachers can call for help at the push of a button!
Whether indoors or outdoors, if an alarm is triggered, alarms are sent immediately to colleagues and/or the staff reception, who can take the next steps to respond as necessary!
Reception/Security Monitoring Around The Clock
Alarms can be received at the reception or security office and reviewed in real-time on ZONITH's alarm display.
Indoor floor plans of the educational facility can also be displayed to offer visual overviews of where any alarms are raised.
For alarms received offsite or off-campus, the user can be located visually with their street address highlighted on a live or offline map.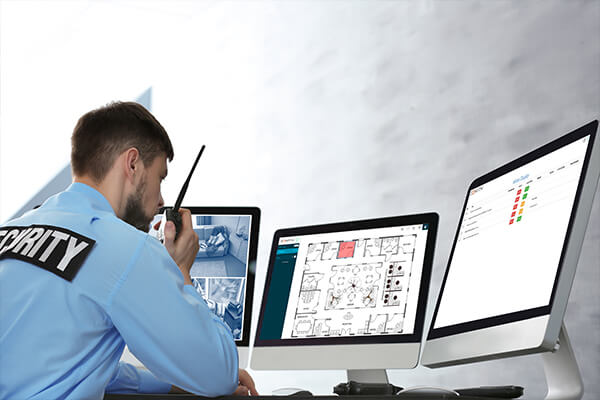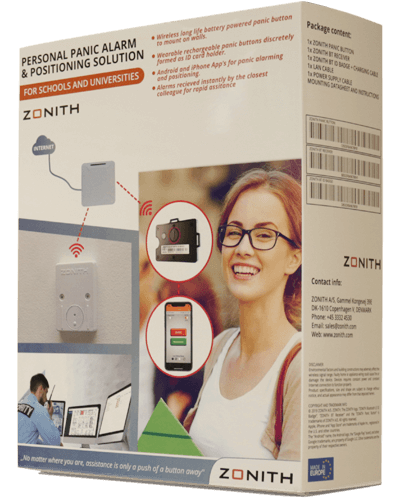 Safety Package For Schools And Universities
Wireless long-life battery-powered panic button to mount on walls.
Wearable rechargeable panic buttons formed as ID cardholder.
Android and iPhone App's for panic alarming, assistance call and positioning.
Alarms received instantly by the closest colleague for rapid assistance.