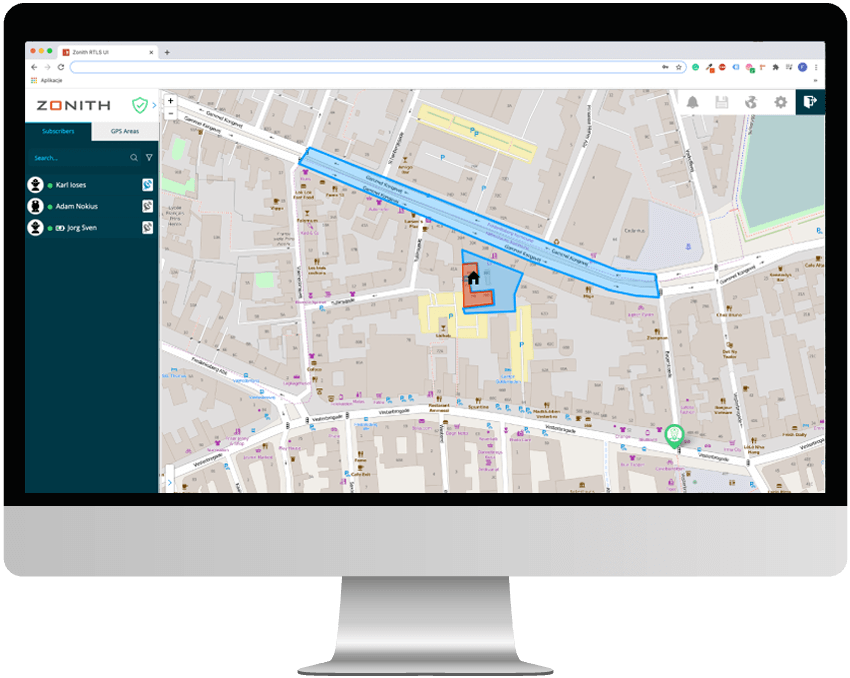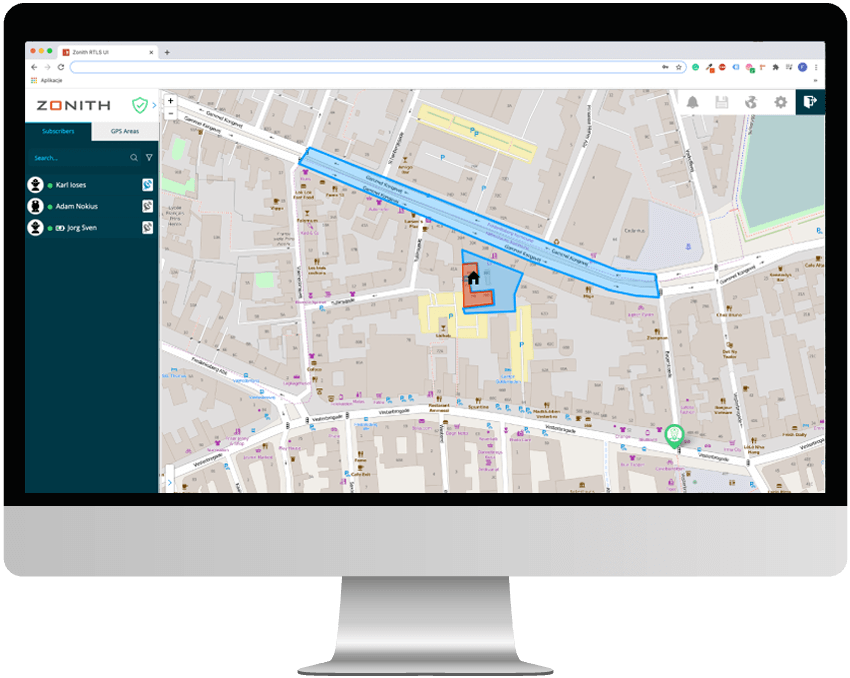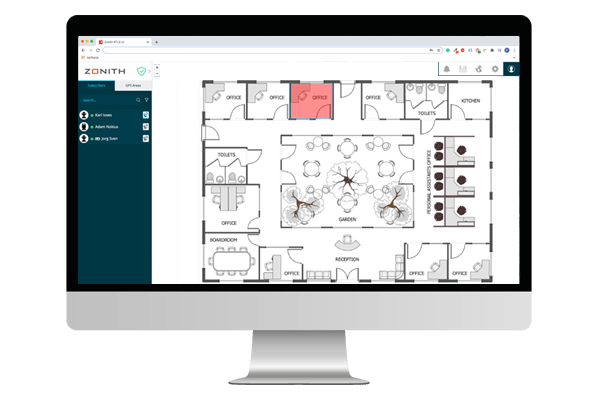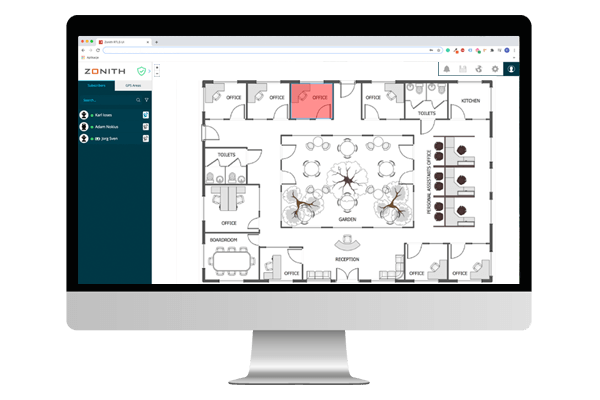 INDOOR REAL-TIME POSITIONING
When employee is located inside, building floorplans will show the areas/rooms inside the facility where the staff is located.

When an alarm is raised, assistance or the security team will know precisely from which place it was raised.

Security personnel can rush to assist you without spending valuable time getting to know how to reach you.
OUTDOOR REAL-TIME POSITIONING
Shows the exact location of the employee when the employee is outdoors.

Location of the distress situation is highlighted on the map.

Security guards can rush to the exact location of the incident.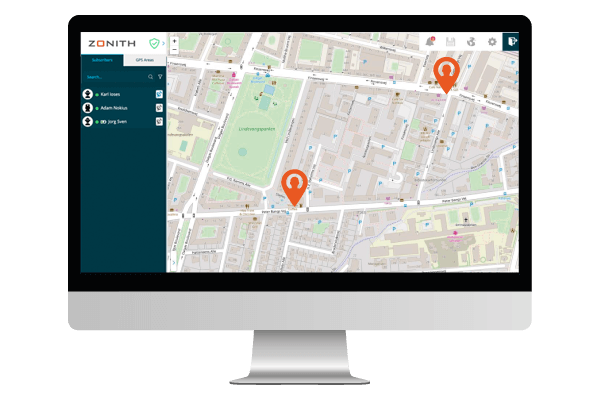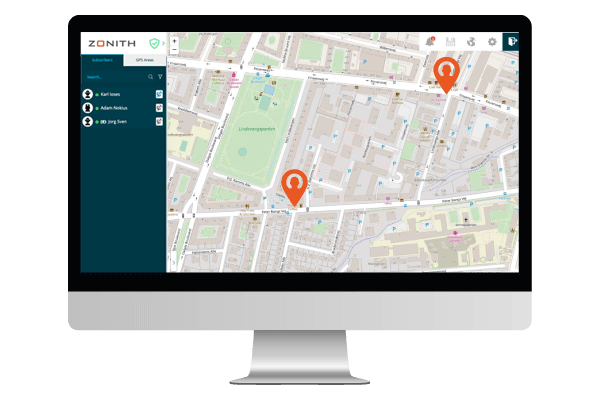 Contact our Security experts
"No matter where you are located ZONITH staff safety solutions will safeguard you!"