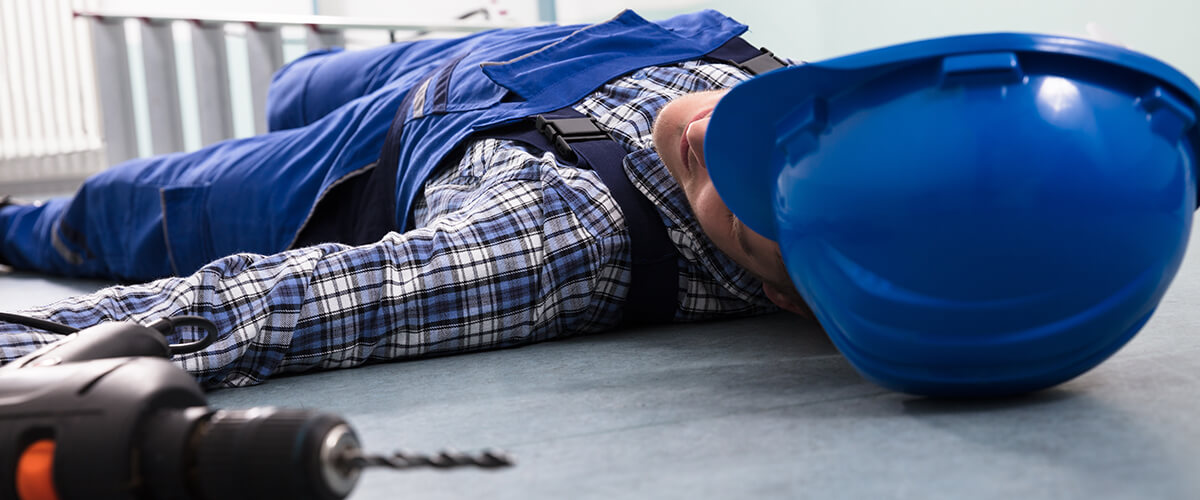 Costs of Workplace Injuries and Accidents
The working environment is never completely risk-free. Entrepreneurs must be aware that it will be difficult for them to avoid all accidents, and these can involve very serious losses – both directly and indirectly. What are the costs of employee accidents and how to minimize potential losses?
In this article you can read about:
Accidents happen everywhere
Financial costs of workplace injuries
Indirect costs of workplace injuries
How to prevent workplace injuries to minimise potential costs
Accidents happen everywhere
The most common accidents at work are injuries such as slips, trips, strains and fractures. According to Eurostat data, that is up to 75% of all accidents. Joint responsibility for many cases like that are on both, the employer and the person who was to safeguard the working environment. Common nature of the accidents makes it worthwhile to think ahead about the consequences. Without a doubt sooner or later an accident is most likely to happen.
Financial costs of workplace injuries
The most direct result of workplace injuries for a company is financial. According to statistics, the average direct cost of a company per accident ranges from $1,000 to $20,000. This includes potential hospital bills of the affected employee, therapies, medication, compensation… it all adds up and can put a severe strain on a company's budget.
Indirect costs of workplace injuries
Another type of costs for a company after an accident of indirect nature. These can be as much as 4 to 10 times higher than the direct/financial costs. The indirect costs include, but are not limited to:
Decrease of productivity
Loss of morale among staff
Working staff shortage
Material damage
Equipment damage
Building or vehicle damage
Potential overtime costs
Additional training
Additional supervision
Loss of company's reputation
It is important to keep in mind that some of the indirect costs of workplace accidents can be lowered depending on the company's attitude towards the accident. Especially problems with morale and productivity depend to a high degree on the employee's perception of their employer's responsibility.
If the workplace was properly prepared and safeguarded, and an accident was a result of a mistake, then these costs will be relatively low. In case, on the other hand, employees think that the employer's negligence led to the accident, the costs would be much higher.
How to prevent workplace injuries to minimise potential costs
These days, in addition to standard safety measures – such as having a safety plan, conducting proper staff training, minimising risks and providing protective equipment, employers can invest in additional means of protection.
The protection solutions come in the form of modern technologies which allow for near-instant reaction to workplace accidents. Staff safety and security solutions can help avoid or remedy accidents, and cost a fraction of the potential costs, so it is an investment that pays off.